Well, we got that snow we were hoping for, actually more. I think I
might
be recovered now. What a tough day. Cold, wet, non-stop ... I sure do love my day job better. Things didn't go quite smoothly, but I'm trying to forget about that. Next time will be better.
Last week was a bust for me. I had little time for running or workouts, and even less motivation. I was completely zapped of all physical and mental energy. To make matters worse, Friday & Saturday I was in one of those moods where, for the safety of others, it was probably best to lock me up in a small padded room without windows. I wasn't playing nice. Life stress was catching up with me.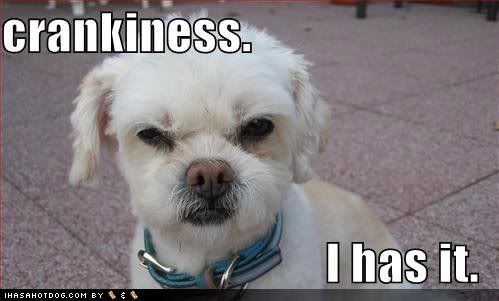 Yesterday I had planned a long run with my friend, but we both bailed. I
NEVER
bail on runs, but I really didn't have it in me ... and when she called me she really didn't want to do it either. She phoned me and said, "No offence, but I don't want to see you today." HAHAHA - I felt the same way. Running is supposed to be fun for me, and when it becomes a chore I am not interested. Because of this past week I may not reach my running goal for the year. But I'm not giving up ... the quest will continue and I won't write it off just yet. I will give it my all and do my best.
But all is good now. I'm feeling human again! I think it's safe to let me out with the general public. Last night I even hit up the treadmill ... and enjoyed it! How long has it been that I could actually say that?!
I also broke out my journal again this weekend. I have no idea what my weight is, my clothes fit fine, but I know that I haven't been making the greatest choices lately. I've been time crunched and stressed and it has affected my eating habits. It's time to reel things in before they slide out of control.
Keep Active!